SPA

bathtubs

SPA bathtubs give you a place for relaxing, getting massage and biological regeneration at your very own house.

We recommend SPA bathtubs from a renowned company – USSPA. All models are equipped with hydrotherapy jet configurations maximizing the effects of body regeneration.

We invite you to check SPA UNIVERSUM and PROFI product lines.

USSPA bathtubs distinguish themselves by modern, rich design, safety and comfort.

UNIVERSUM is the product line intended mostly for private use.

PROFI, on the other hand, are spas designed for hotels, biological regeneration centres and health and beauty salons. PROFI models meet standards and legal regulations with regard to public facilities.

With these models comes appropriate technology solutions obtaining hygiene and health requirements.

PROFI SPA combines high level of comfort, safety and pleasant relaxing experience after trainings, long journey or a tough day at work. Full body massage is guaranteed by sophisticated water and air jet configurations. PROFI spas are produced with overflow gutter or with integrated overflow.

UNIVERSUM SPA line of products has been inspired by the latest hydro-massage trends. It can be recognized for its delicate lines, refined forms and ergonomics.

Having UNIVERSUM spas at you house means full relaxation at any time. They relieve pain, fatigue and stress as well. Spas can be installed either indoors and outdoors, so that their usage do not depend on the weather or the season.

UNIVERSUM SPA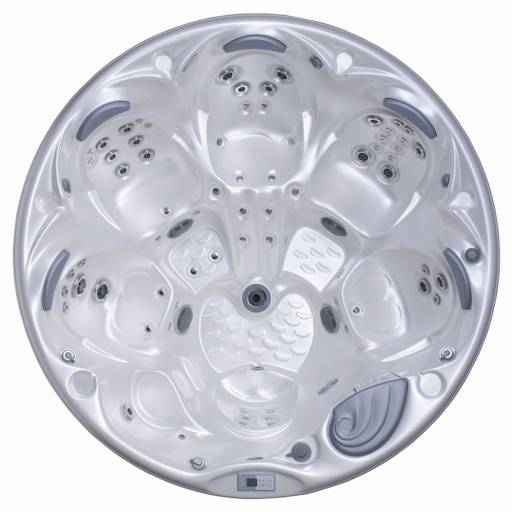 Orion
The combination of a round platform and ergonomically shaped interior of the Orion spa is a world unique. While round spas usually have simple bench seating, the Orion offers 4 comfortable bucket seats and even one lounger. Another attraction is an extensive hydrotherapy set including e.g. the Volcano Jet geyser located at the bottom. This exceptional family spa is suitable for sportsmen as well as small children.
Shell Dimensions with cabinet 242 x 242 x 103 cm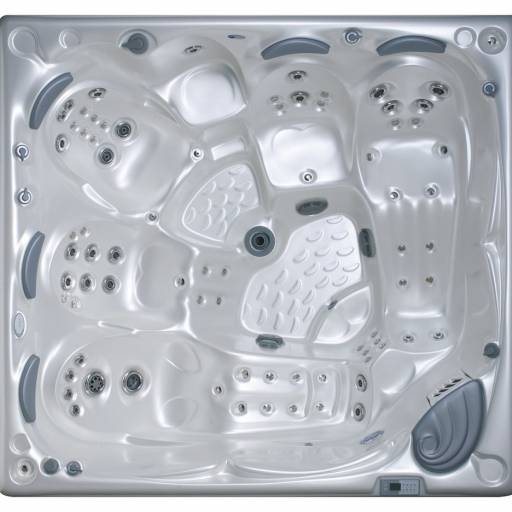 Columba
The major advantaged of the Columba spa is its grand-scale interior, which can provide relaxation for up to 7 people and it is ideal for large families or for those who enjoy lounging in such a pleasant environment with their friends. Columba provides the maximum quantity of therapeutic positions. If you have no space restrictions, this spa is the right choice for you.
Shell Dimensions with cabinet 225 x 241 x 105 cm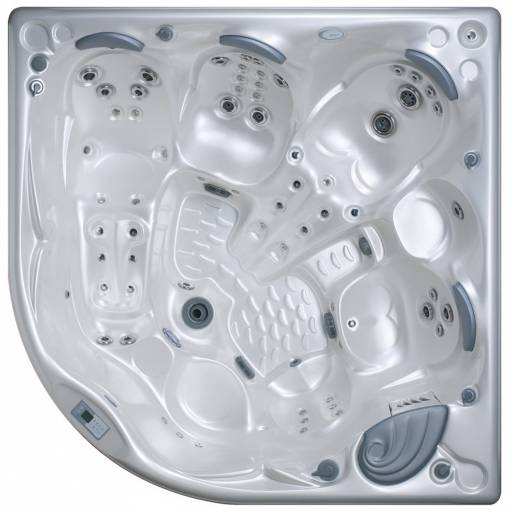 Taurus
Taurus is an extraordinary spa due to its rare shape. Therefore it is perfect for installations in room or terrace corners. It is a comfortable family spa allowing four to five people to share relaxation at once. Various hydrotherapy equipment is a guarantee for perfect relaxation. Also here you can find two different loungers, unique front thigh massage or the Volcano Jet.
Shell Dimensions with cabinet 225 x 225 x 95 cm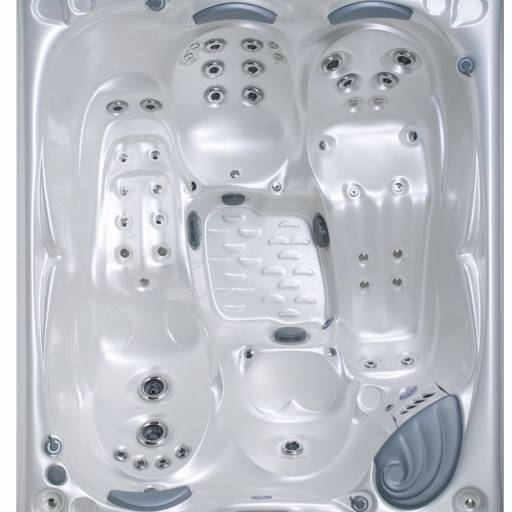 Draco iN.
It is generously designed for a small two person spa as it can seat up to four person. In addition to the popular newly offers a seat with a shiatsu massage. The equipment includes the multifunctional Rainbow Light and a neck massage Pillow Jet. Draco iN does not require a lot of space and can easily be moved into a finished house. It is much more than a small spa.
Shell Dimensions with cabinet 185,5 x 215 x 88,5 cm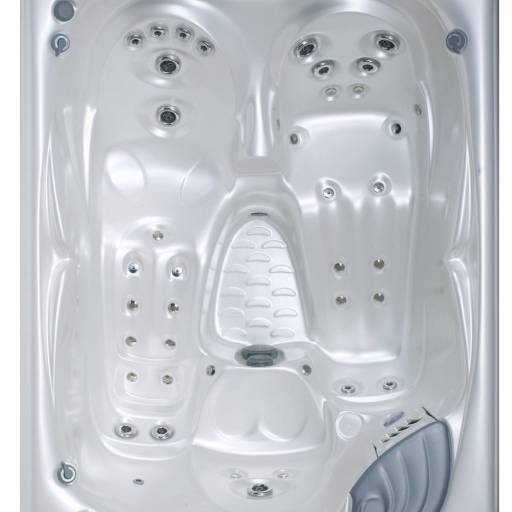 Lyra
Lyra is a nice, small but surprisingly spacious spa. It is perfect for a couple, but may seat up to 3 people comfortably. Lyra will ensure perfect relaxation in minimal space. Its interior design includes two different loungers.
Shell Dimensions with cabinet 160 x 216 x 85 cm
Water jets 27, air jets 15.
PROFI SPA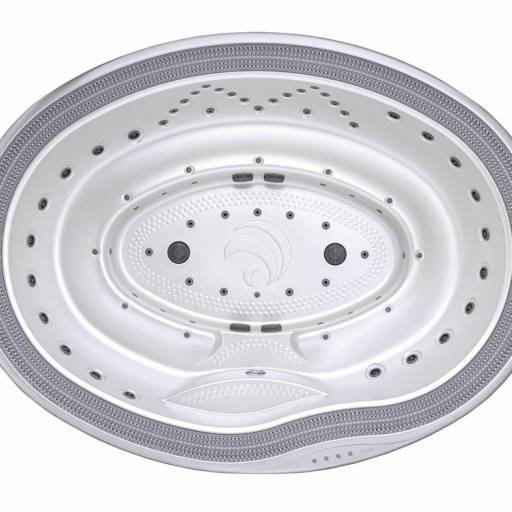 Arena
Its above-standard space and capacity make Arena a popular spa for large operations and establishments with a high numbers of visitors. It is preferred by spas, sports clubs, large fitness and wellness centres. The sophisticated and variable massage may be enjoyed by up to 12 people in one go. It goes without saying, the spa is easy to maintain and efficient to operate. If required, a thermal insulating cover may be purchased as an extra.
Frame size 343 x 258 x 100 cm
Divan
Spa Divan offers an original interior arrangement – two different hydrotherapy jet configuration versions and, finally, a design version with a covered overflow, in addition to the traditional overflow channel. The enclosure may also be used for designs featuring the traditional ground installation with the technological equipment in a technical room.
Frame size 252 x 252 x 93 cm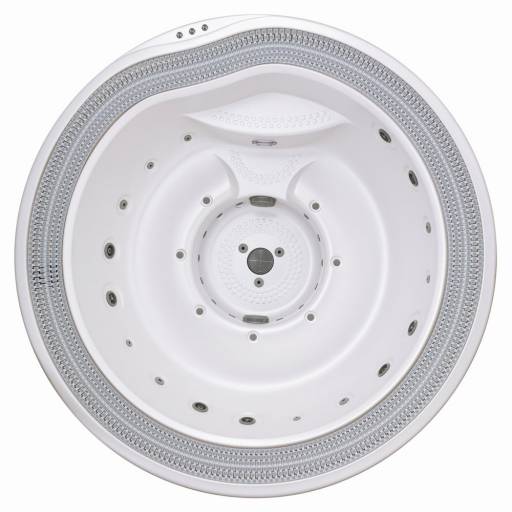 Polo
A true classic as you know it. Popular round shape and highly sophisticated design. Comfortable access via steps with the indispensable slip floor covering to secure your clients' safety. Space for 4 to 5 people at once. Water and air jets for optimum massaging and relaxation. Polo will increase the attractiveness of your operation.
Frame size 222 x 96 cm
If you are interested in specific models of SPA bathtubs, please contact us to work with the full offer.